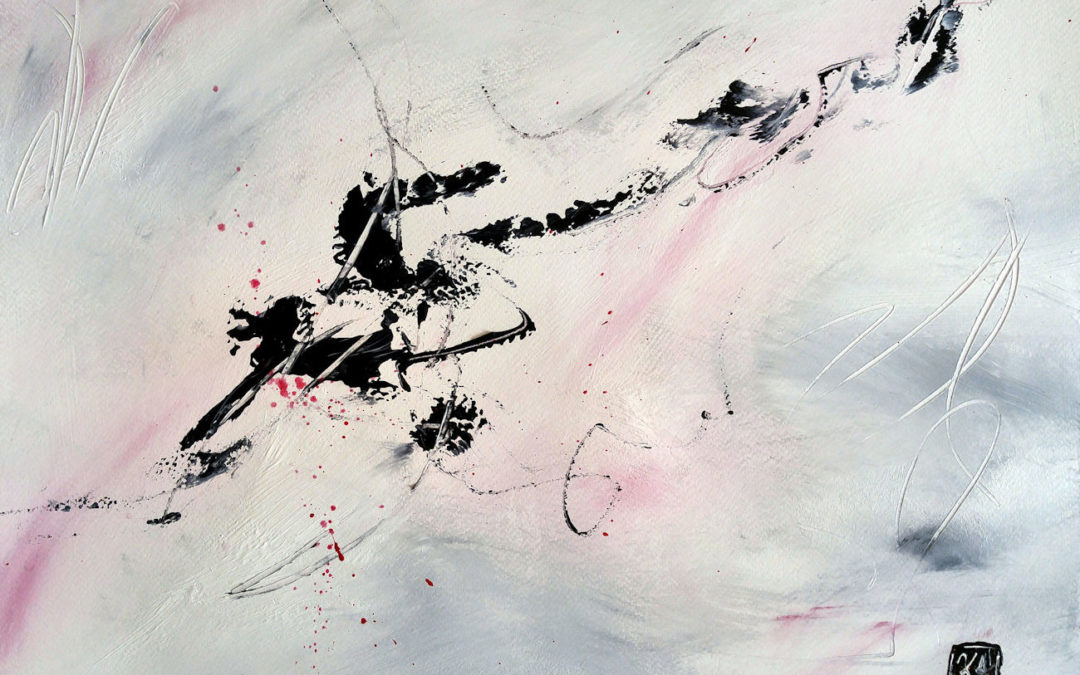 "It's dark because you are trying too hard. Lightly child, lightly. Learn to do everything lightly. Yes, feel lightly even though you're feeling deeply. Just lightly let things happen and lightly cope with them. I was so preposterously serious in those days…Lightly, lightly—it's the best advice ever given me. So throw away your baggage and go forward. There are quicksands all about you, sucking at your feet, trying to suck you down into fear and self-pity and despair. That's why you must walk so lightly. Lightly, my darling."

~ Aldous Huxley
I could write on this, but why really? It is enough. It speaks volumes.
It is perfect for this exploding passion I have discovered in the simple contrast of shades of black and white – blended and bold. Well, actually it is Payne's Gray, but who would know.
I anticipated diving into the glorious deep rich colours of Autumn, instead I feel drawn to experimenting in a lighter touch of colours, contrasts and composition…at least for now.
The Maker
Kiernan