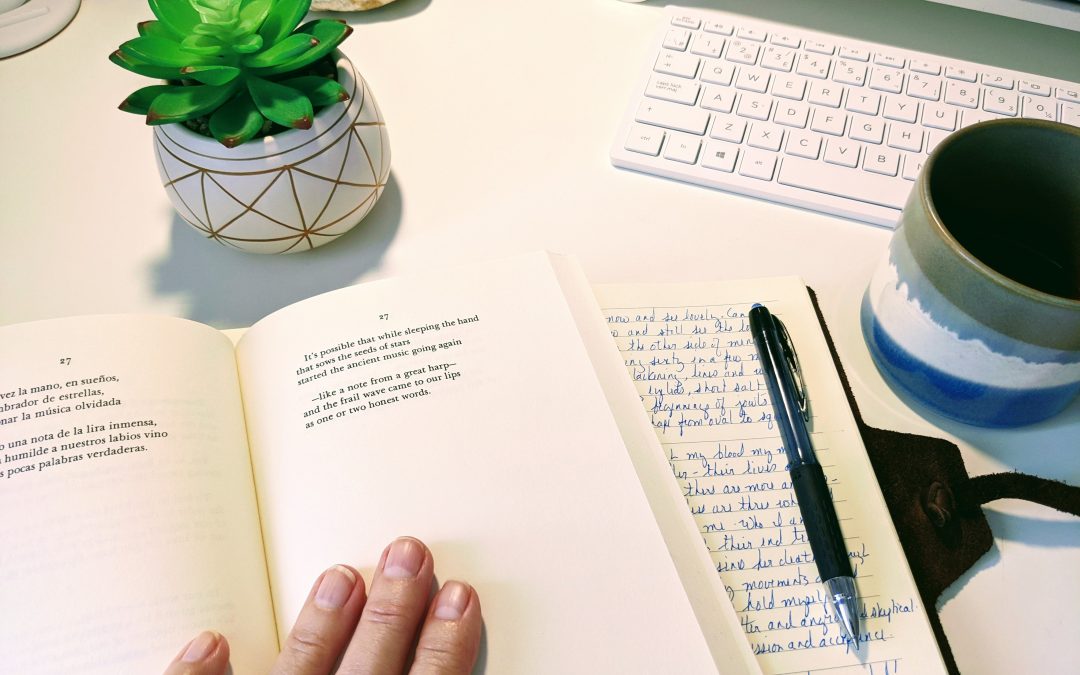 I'm on day 42 of a 100-Day Journal Writing experiment with the hope that it would instill in me a consistent daily writing habit. I have been writing in a journal since I was a young girl. I remember my first journal; it was red with a gold lock and key. It was so precious to me and the act of taking the little key to unlock it was significant in helping me to feel that what I wrote was secret and important to me.
Over the years, writing would become sporadic, though I often found it cathartic and powerful. However, more often than I care to admit, it was just a place to vent my frustrations and became routine and pointless.
As I near the half-way mark I've become intimately aware that I have been writing of things of the soul, about the soul, seeking the nature of the soul, and in relationship to God. I began to think of my soul as my deepest friend, as my deepest soul friend that encompasses all of me; my body, mind, and will. My soul, created by God, as yours is.
Irish poet, priest, author, and philosopher John O'Donohue said, "It is in the depths of your life that you will discover the invisible necessity that has brought you here. When you begin to decipher this, your gift and giftedness, you come alive. Your heart quickens and the urgency of living rekindles your creativity. If you awaken this sense of destiny, you come into rhythm with your life."
At day 27 I began to address my journal writing to "My Dear Soul" or "Dearest Soul" – perhaps to enliven the writing, or to go deeper, or to write more honest words. Honest words… my reflections these past two days are inspired by another poem by Antonio Machado… where my eyes, my heart, my attention has landed on "honest words."
  It's possible that while sleeping the hand
that sows the seeds of stars
started the ancient music going again
***
—
like a note from a great harp
—
and the frail wave came to our lips
as one or two honest words.
For the past two days I've been writing to drill down into what the phrase "honest words" means to me. Yesterday I wrote, "It has taken loss, and loss again, and loss again, to strip away the layers of denial, protection, and wounds to see that I am no longer who I was, yet I am ALL of who I was —now seeing and feeling and loving in who I was borne to become."
I wrote this in response to my eyes landing on a photo of Paul and I taken in 2016, all gussied up for a formal occasion. What I began to see was loveliness, a vastly different version of myself than I would have seen "before", which would have seen only faults. Loveliness of soul —as seen through the eyes of my Soul.
Loveliness in the face of my affliction, my pain, my disability that makes walking hard and exhausting work. I think of Jacob who wrestled with an angel of the LORD and would not let go until the LORD blessed him, which he did, but Jacob was left with a limp.
I write all this to say; daily journal writing can be healing, especially when we get beyond the mundane and into something deeper, and even more especially when we can begin to free ourselves from our wounds, our stuckness, and the box we've put ourselves in, and to see through a new (soul) lense, and to see ourselves as God sees us as: Loveliness.