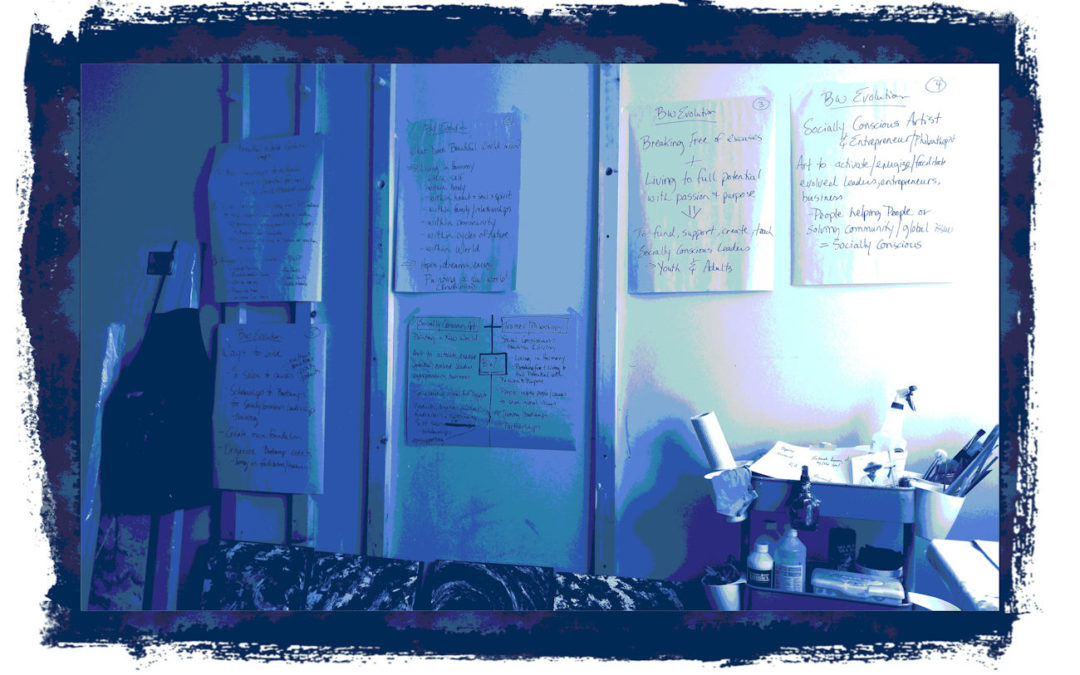 "Why fit in when you're born to stand out?"
~ Dr. Seuss
I think the world is becoming more accepting of this philosophy. In an age of massive change, it's leading the way for many to break away from how things have been done in the past, to create a better future for us all.
Behind the scenes today, my painter's wall has become a storyboard for expansion – for gathering my thoughts and brainstorming ideas. A seed was planted in my heart several months ago and now I feel ready to explore it.
What I stand for in the world, from who I am to what my art means and its intended impacted in the world is growing, and I am excited to dive into playing in this new field of possibilities.
Your good thoughts and wishes in this endeavour are most welcome and appreciated!!
Kiernan xo
This is an awesome read to inspire the mind, think outside the box, and excite passion and purpose!