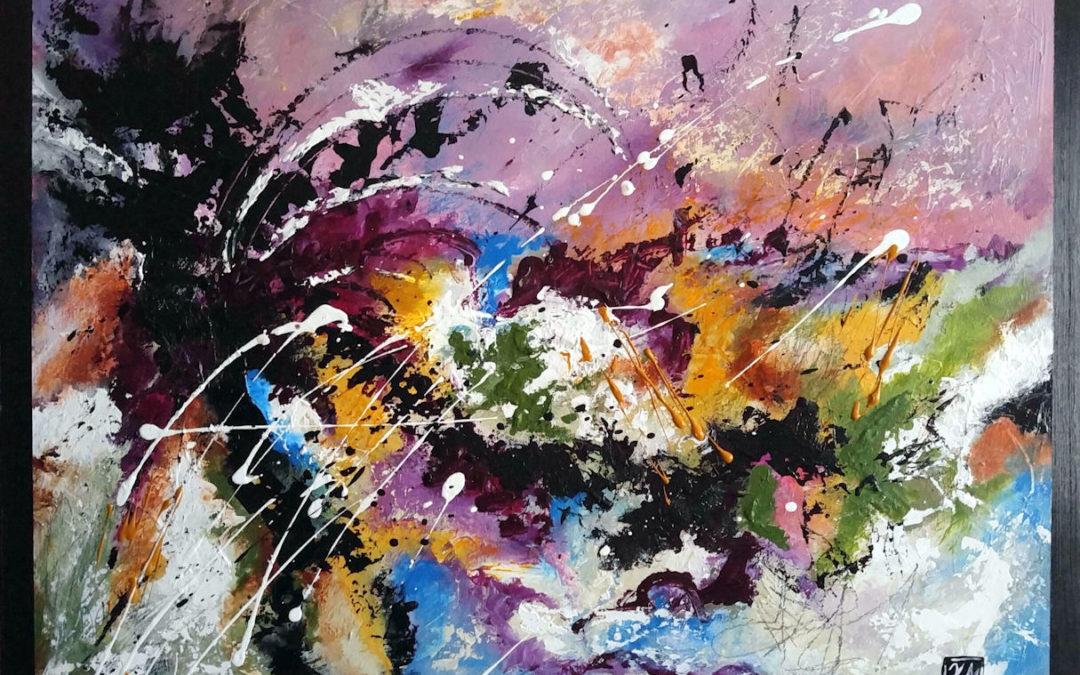 I've never been so charmed by a people as of those from Newfoundland and Labrador. How can you find them anything but endearing?
Oh the arts, the culture, the storytelling, the landscapes, ocean creatures, land and sky, the whole of it so rich, it beckons to the writer in me to want to escape into and create my own stories. Fantastical stories, sweet stories, whimsical stories, romantic ones too, for I do believe they see all of it, all of the life of it through their heart's making.
The colour, the stunning beauty, the quaint and quirky, the off-the-beaten-path of living. Their tales with language of their own making. Can I just peak away and live in an imaginative world upon The Rock, just for a little while at least?
Painting The Rock Stands Out didn't come all at once, no it took some effort, trying this here and that there, adding and pulling back. I nearly gave up on it because I couldn't see it, then suddenly there it was.
I had colourful inspiration to gaze upon, but ultimately this photo became my muse that I landed on…
In between the strokes, I delighted in watching videos… listening to their lyrical voices, and their living close in that is their paradise. Here are a few to enjoy…
Can you tell I'm a poetic and romantic at heart, swooned by stories?
I've done my share of traveling in North America, the Caribbean Islands, Europe, Africa, and until I began this virtual painting journey across Canada I didn't realize how much magnificence there was across this nation. Places I discovered would be so cool to visit, but the one that captured my heart the most is Newfoundland-it's become THE  place that I want to put on a bucket list. So, BW if you read this, whether my man is keen or not, we're coming to visit!