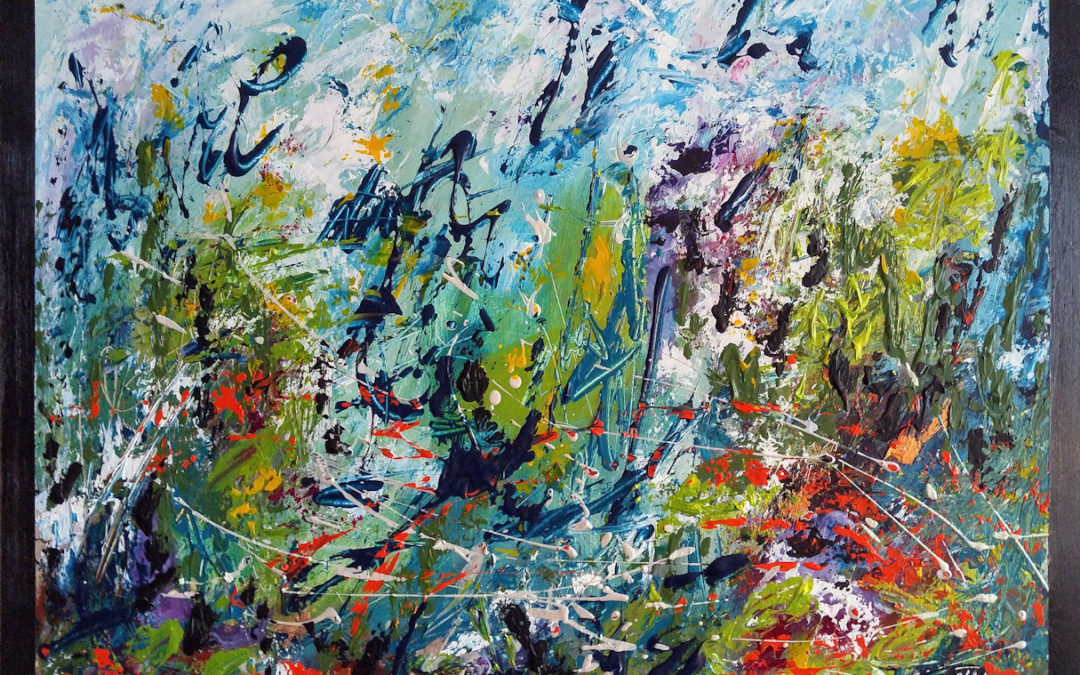 "My soul is full of longing for the secret of the sea, and the heart of the great ocean sends a thrilling pulse through me."

~ Henry Wadsworth Longfellow
Secrets of the Great Bear Sea—an abstract representation of the mystery and wonder that supports one of the last incredibly diverse and rich ecosystems in the world—in Canada's wild pacific paradise. Stretching from the northern tip of Vancouver Island to the Alaskan border, these breathtaking azure-blue/green temperate waters that provide life to bizarre and colourful invertebrates on the seafloor, fascinating forage fish, sea otters and the great whales, are all at risk from overfishing, oil spills and pressure for an oil and gas super highway. I dedicate this painting to the protection of the Great Bear Sea.