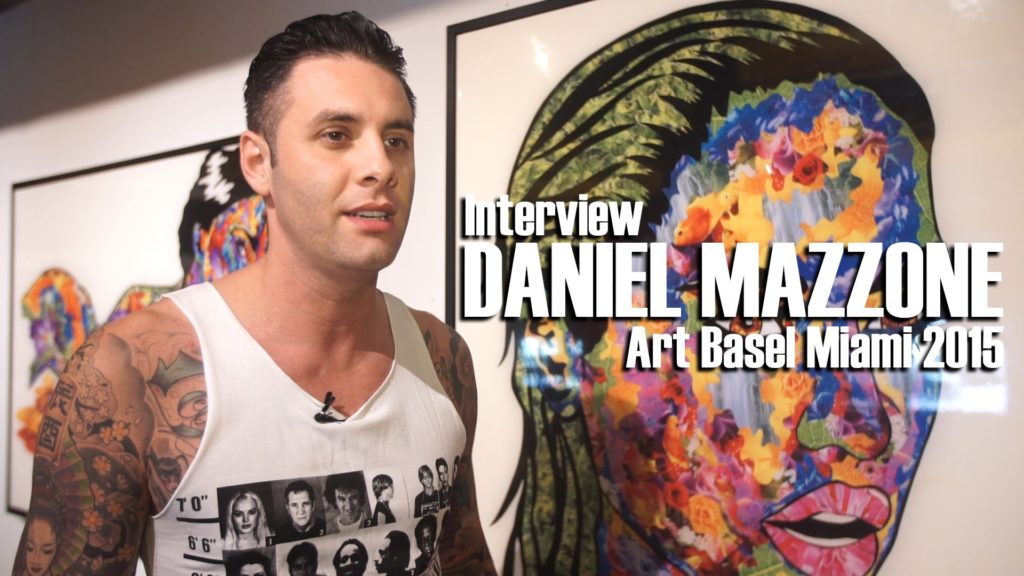 His mom was an art school teacher and her influence was an important part in Daniel Mazzone's childhood, but somehow events led him to be living on the streets for five years. Pulling his life together he then managed to get himself into university, took on different jobs and eventually became a mortgage broker for a time.
Success in the money world left him feeling empty though and so he turned to art to satisfy his creative soul, and now word is he is the next Andy Warhol. Check out this interview…
I don't know about you, but his art really moves me. It inspires me.
I particularly love the way he tells the stories of his subject's life in each piece! It's fascinating, thought provoking and captivating!
I find his art visually stunning, bold, and commanding and the way he incorporates the story telling combines mesmerizing with reflection. Simply brilliant.
Here's another interview where he talks about how the stories in his work add the soul to them. Check it out…
Want to see more? Visit his website danielmazzone.com
He is an amazing example of how art can heal and transform a life. He's pulled all of his challenging life experiences and his artistic talent together to draw upon something deeper inside himself to create a unique voice and presence in the world that fulfills him in a way that nothing else could.
What do you think? What do you like or not like about Mazzone's art? Is he the next Andy Warhol? Submit your comments below, I'd love to hear from you.