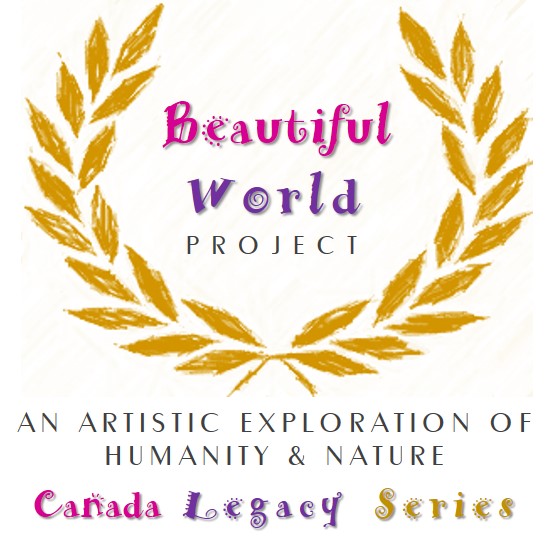 Last year as I dived deep into asking myself what type of an artist I really wanted to be and what legacy I wanted to leave behind, this idea for a BEAUTIFUL WORLD PROJECT whispered in my heart. A project devoted to lighting up the world through art by celebrating a full expression of the truth and beauty of humanity and the planet that gives us life and sustains us.
It took several months to find the courage to commit to this mission because I knew I would have to completely let go of expectations of how it would be received and follow the call of my heart and what intrigues it, no matter what.
I dipped my toes in with my Toronto passion project. Now, I'm ready to go bigger with the next phase. Way bigger. Celebrating all of Canada in a body of work that will displayed in an exhibition in the Fall. I'm dedicating my entire year to this project, which wonderfully coincides with Canada150 !!
Honestly, this idea came to me BEFORE I knew that 2017 was a special year for Canada!
I'm excited to really get going upon my return from Miami next week!