Black & White
Abstract Art Collection by Kiernan Antares
Black & White Series
It came in a flash inspiration one day. To explore the contrast between black and white, blending lines and marks… maybe with a splash of one extra colour for interest. It became an obsession. It got into my blood and bones and I painted furiously. I find the simplicity and bold contrast mysterious and intriguing and even elegant.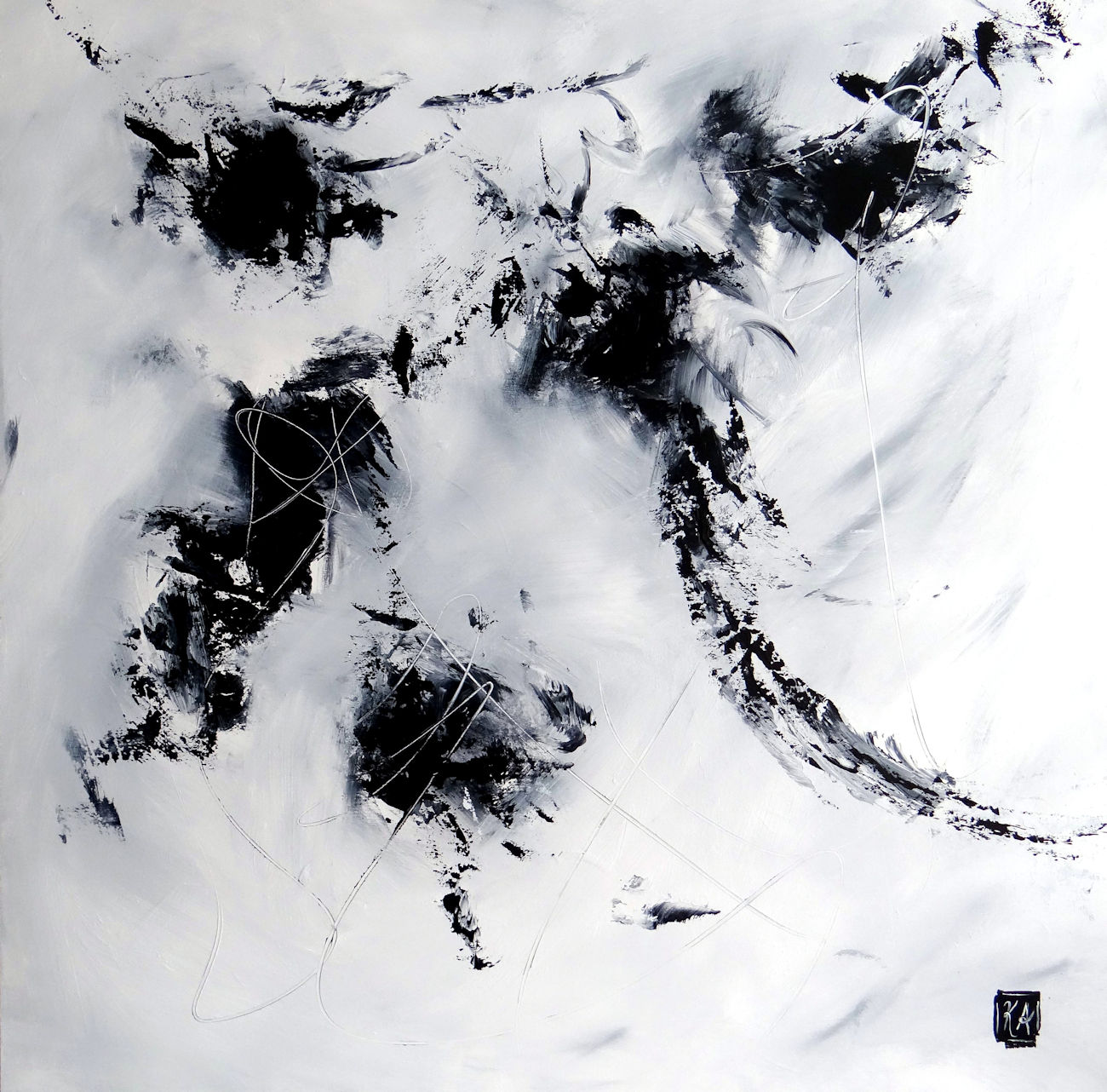 Wings of Love 30x30in SOLD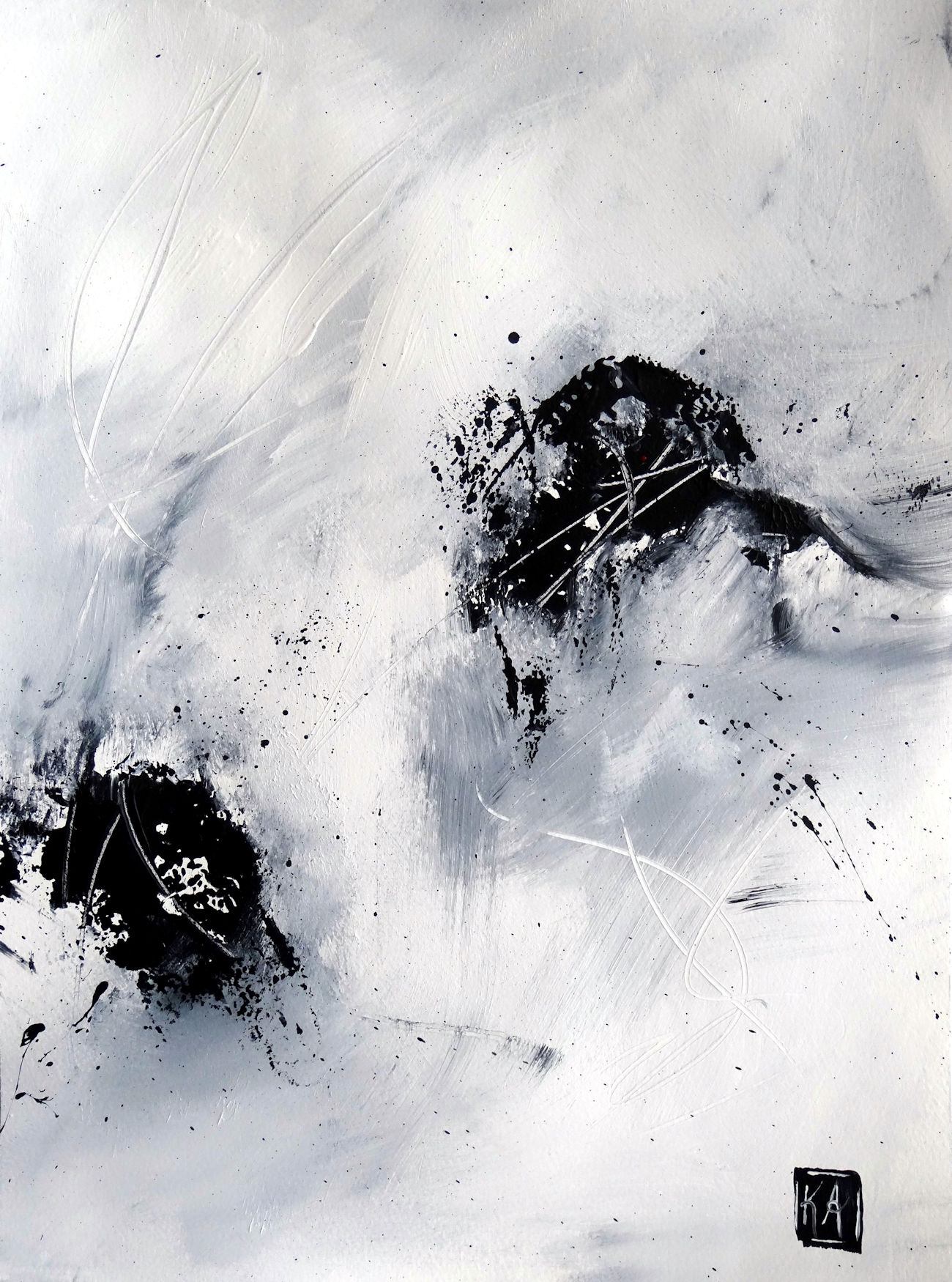 Setting Sail Together (1) 19x14in Paper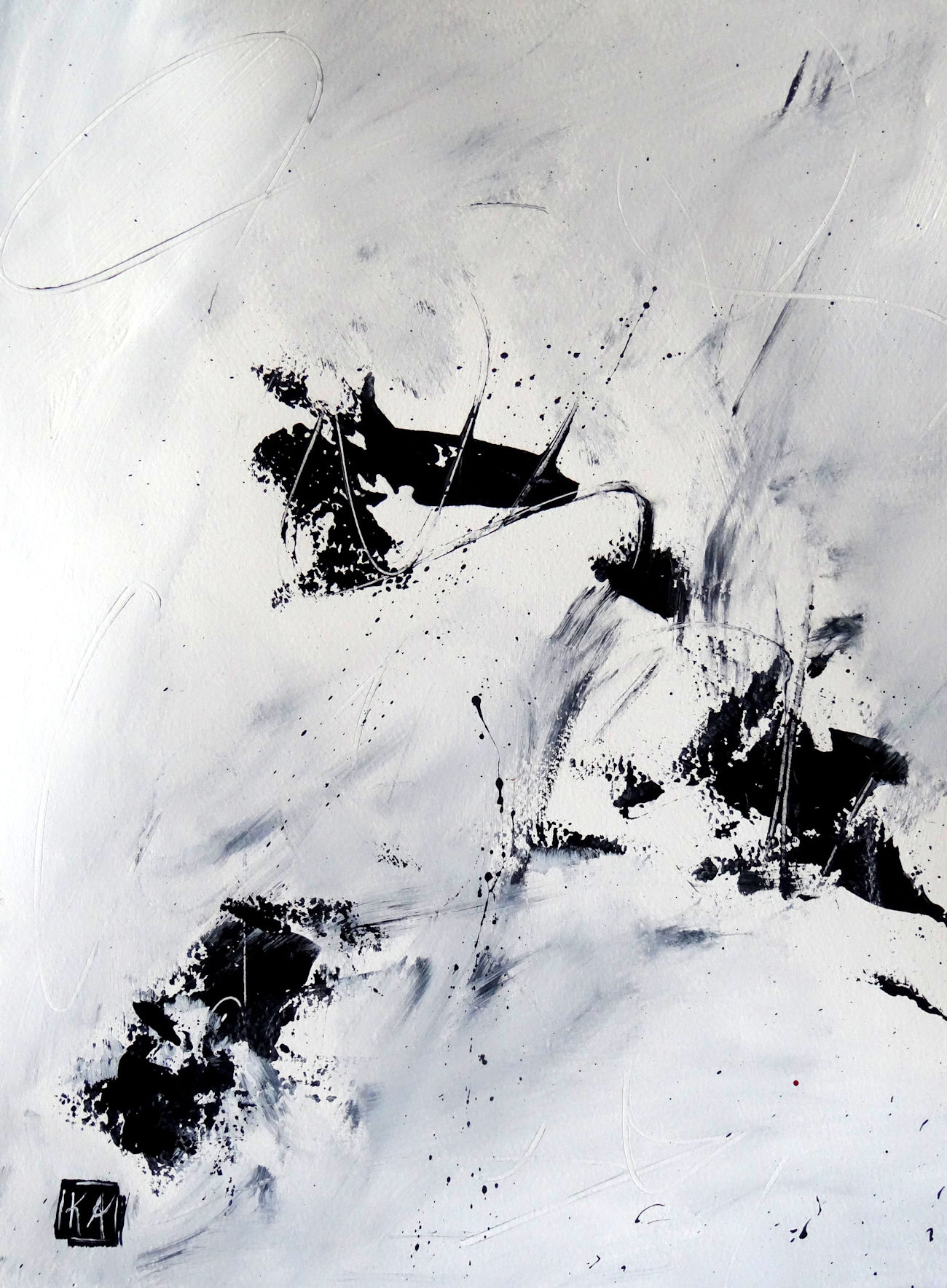 Setting Sail Together (2) 19x14in Paper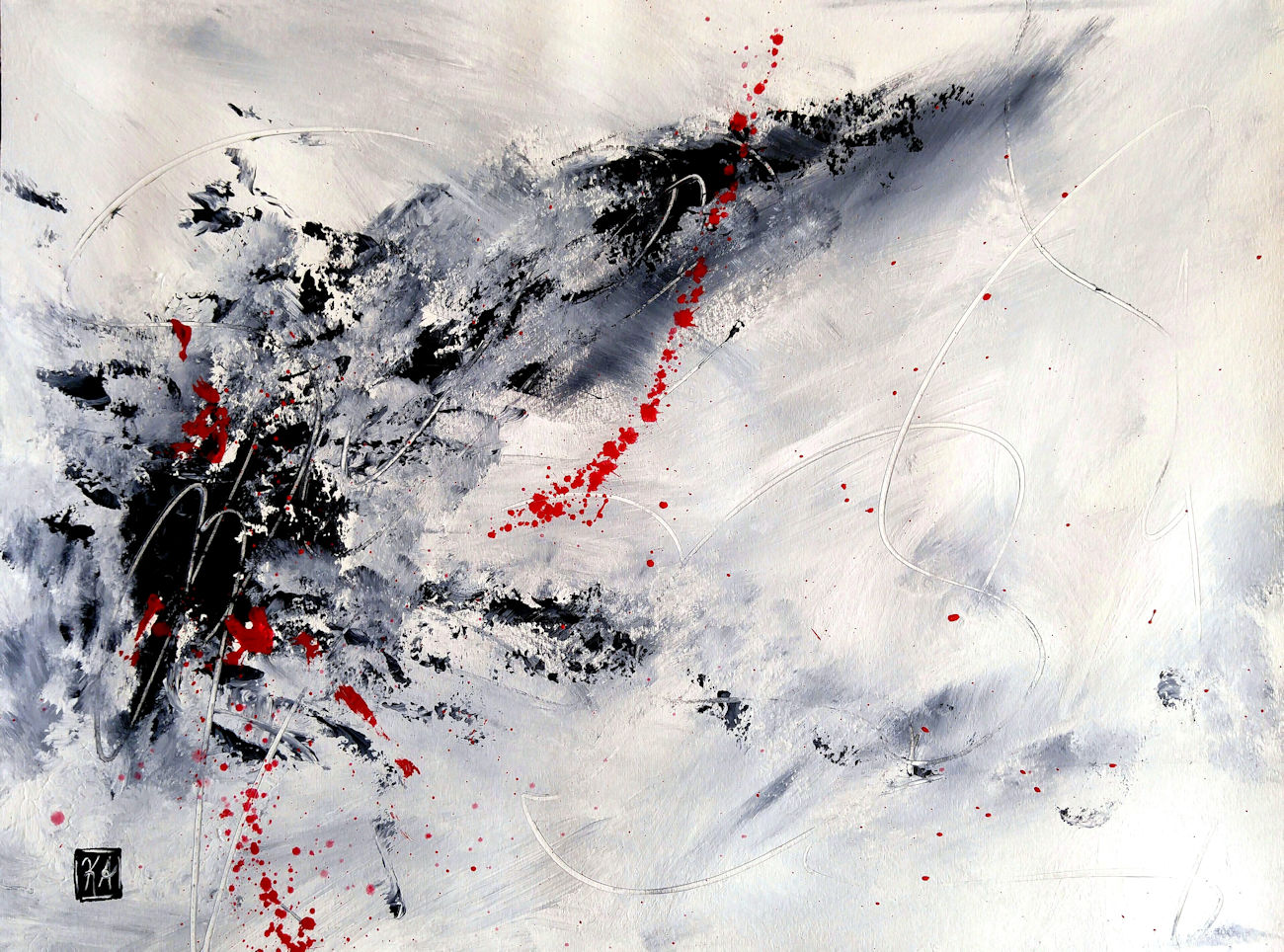 Every Moment 18x24in Paper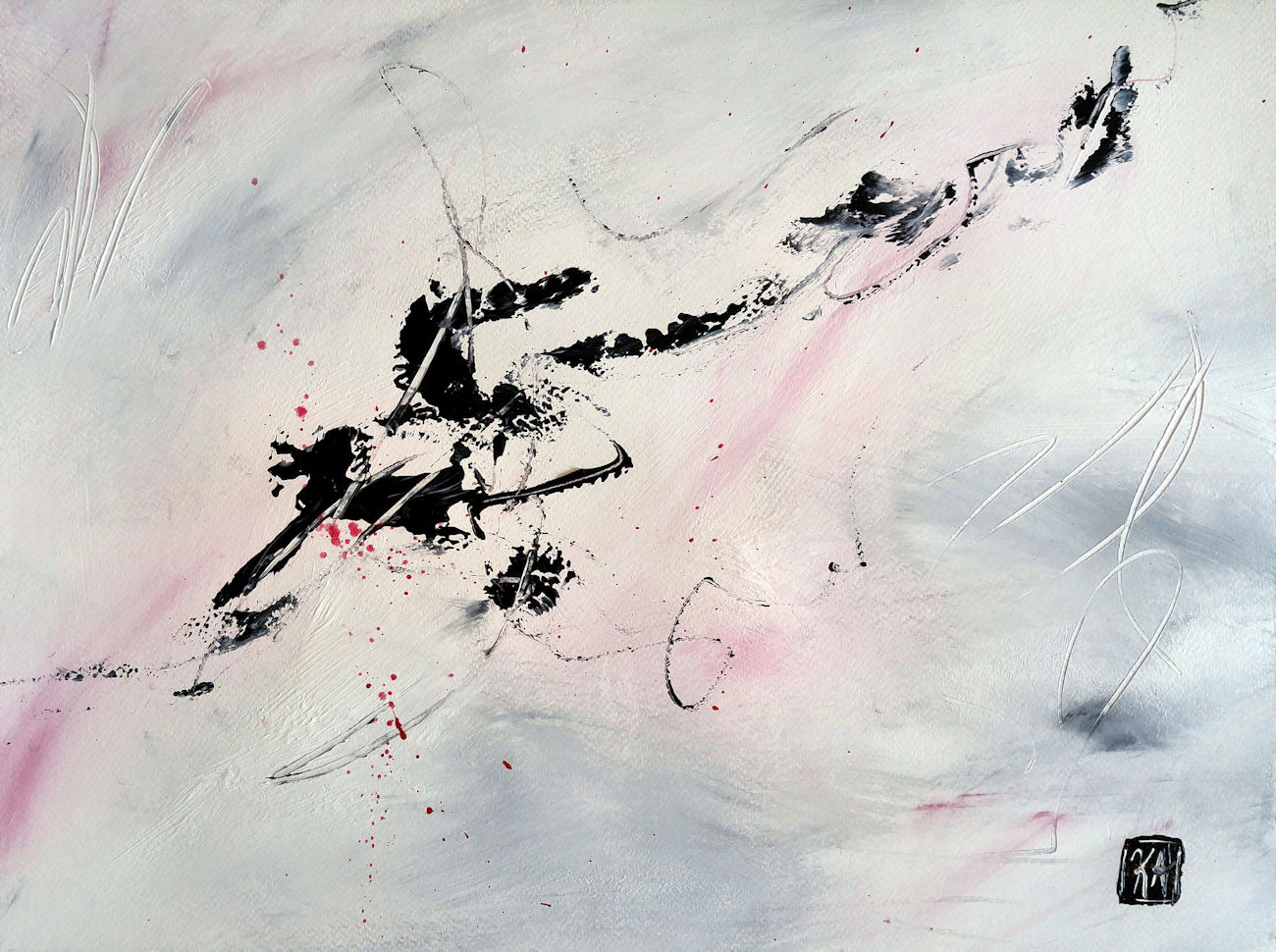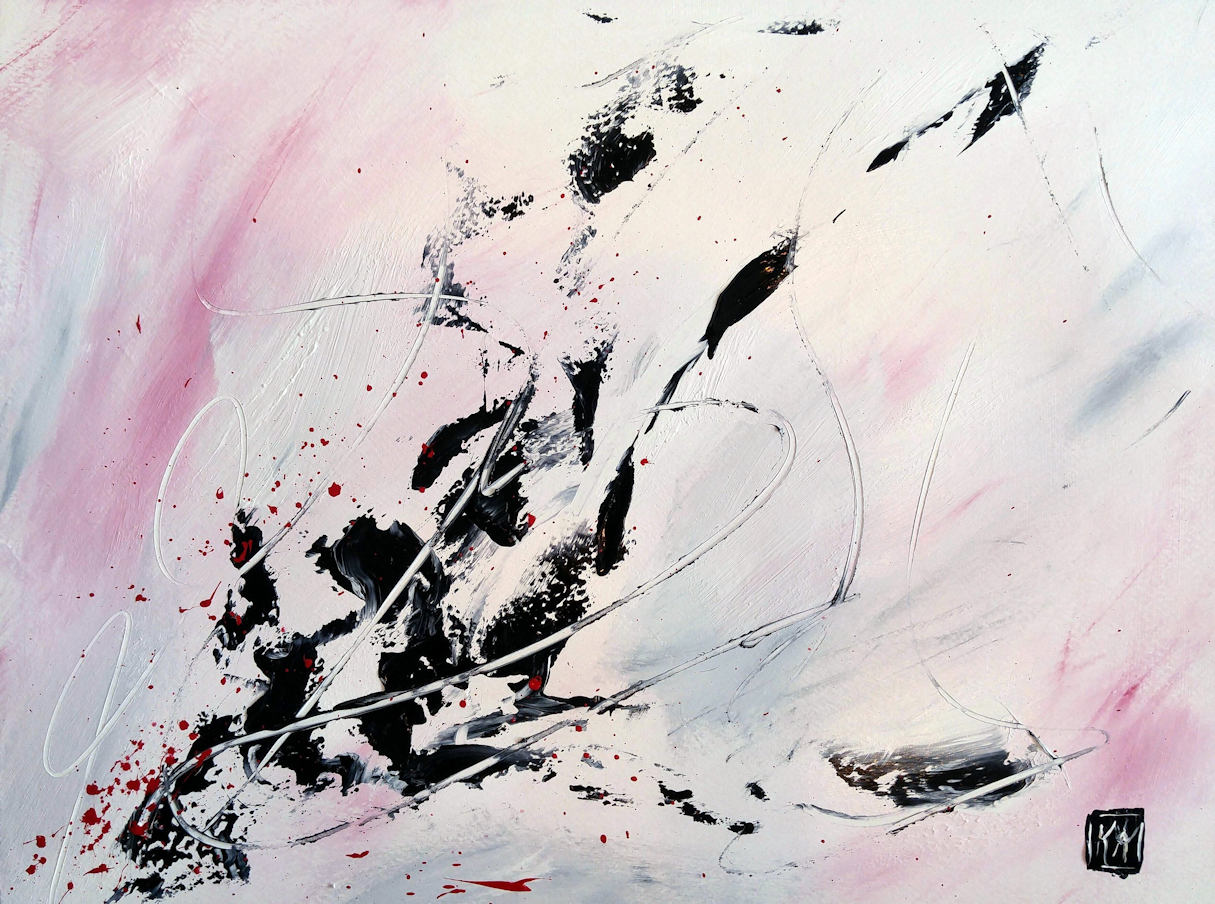 Refining Fire 14x19in Paper
Kiernan Antares
Award Winning Artist
Each painting becomes a journey of exploration—of self, of the mysteries of love, of nature and the cosmos. I disappear into the imagination seeking what will be revealed or undone; new ways of being, releasing limiting thoughts and feelings, new ways of applying texture and colour. Playing, scraping, blending, adding, taking away. Layers, welcoming drips, accidents.
My inspiration is the ground beneath my feet, how it feels when I breathe it into my body. It is the wind and how it feels caressing everything it touches. It is the illuminating beauty of the sea, the sky, the trees, flowers, and mountains.
I see my role as an artist to enliven, inspire and illuminate during these intense times of change. My desire is for people to feel this invisible embrace of beauty in my paintings and be infused with its vibrancy and grace.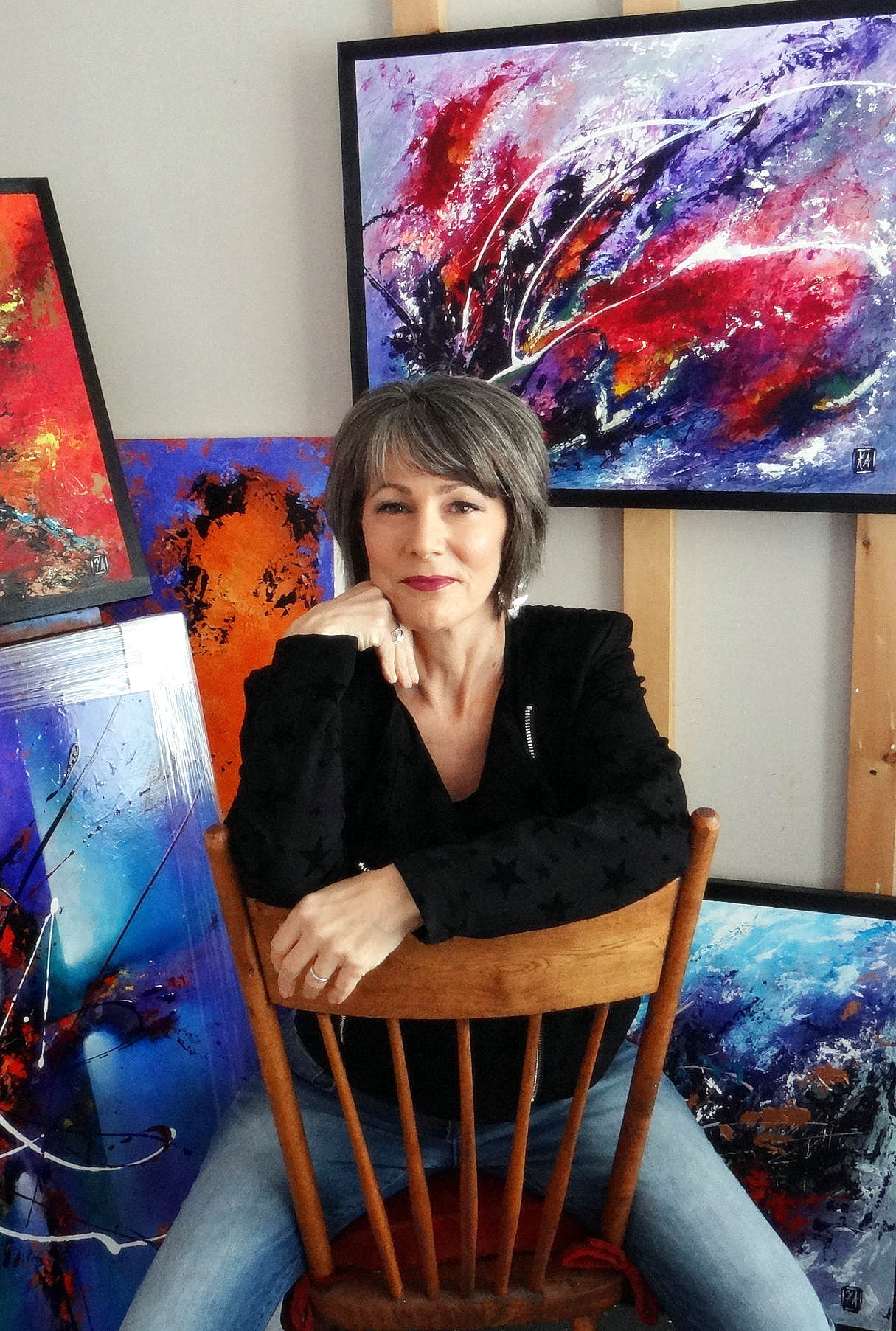 I would first like to tell you what a dynamic and talented artist you are. We are extremely impressed with your diversity and range.
Your paintings are incredible. Every single one of them!!!
Typically I like to point out a few paintings that truly stand out, but I can honestly tell you Kiernan that your entire Mystical Winter and Resurgent Spring Collections are brilliant, truly brilliant!!!
Kiernan has the unique ability to translate emotion into art. I own four pieces of abstract collection, after initially falling in love with a piece that she made personally for me with the very vague guidance on my behalf of asking her to capture the essence of a tough period that I was going through. What resulted was a beautiful piece that resonated with me both emotionally and aesthetically. If I had it my way (and if I had a bigger apartment!), I would buy every single piece of her abstract collection. Her talent is impressive, her style unique, and her passion is unbridled. I am forever a fan!