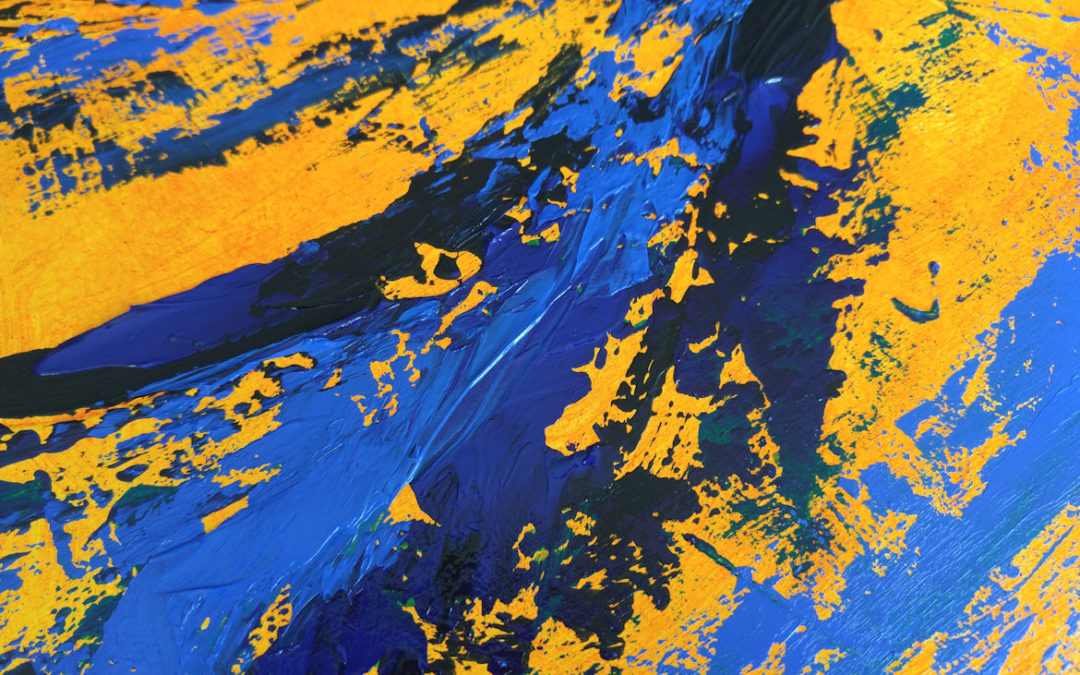 "It always comes down to the same necessity; go deep enough and there is a bedrock of truth, however hard."
~ May Sarton
Where wouldst thou be, if not in the light of thy gifts? If for a time in the pit of darkness?
The mind is a tricky thing. A fox… a coyote… a Kokopeli.
Today I speak in riddles. Isn't life like that sometimes?
Pulling in different directions. Too many distractions.
A new season is whispering in the wind.
Approaching a panel… opening jars of paint… my heart jumps in the unknown as cobalt has its way with me.
Feeling like I'm following a flow of weather patterns lately… swirling, streaming, colliding.